Become a member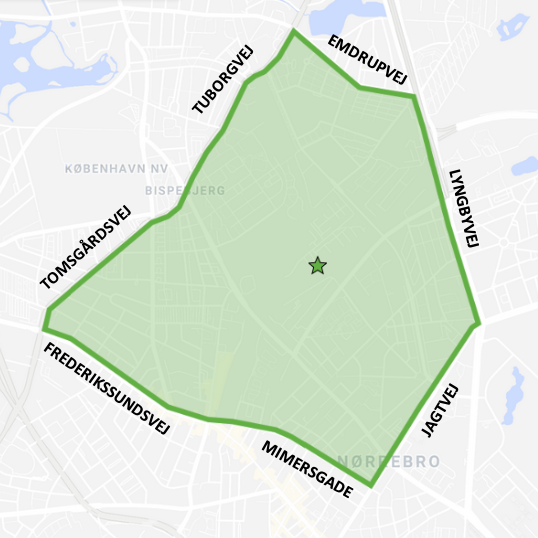 Here you can apply for a position on
the waitinglist for a garden and membership.
You have to have your address inside
the area on the map to be a part of
Lersøgrøftens Integrationsbyhaver.
Fill out this form underneath.
When we have accepted your informations
you will receive a welcome email
and informations on how to pay the waitinglist fee.

- Remember to check your spamfolder once in a while
our emails might get caught up in there. You are not
on the waitinglist before you have payed the waitinglist fee.
The waiting list will generally be open from the 15th of February to the 1st of May. To ensure that no one sits for an unreasonable amount of time without being offered a garden, there is a limit on both lists. When the maximum number of applicants is reached, the lists will be closed.
Read privacy policy below.
Waiting list per year: 100kr
Membership per year: 500 kr
---
Privacy Policy for Lersøgrøftens Integrationsbyhaver
Contact: mail@lersogroften.dk
Last updated: 02-03-2021
We handle personal information and have created this privacy policy to explain briefly how we process personal information to ensure fairness and transparency.
When we use personal information, we do so for particular reasons and on the basis of legitimate interests. We only process personal information that is relevant and necessary to fulfill the stated purposes, and we delete your information when it is no longer needed.
Personal information will only be used by Lersøgrøftens Intragrationsbyhaver's board who is responsible for the information. We ensure that your personal information is processed in accordance with the law and is therefore not shared with others.
Treatment of personal information
We process the following personal information:
• Membership information
• General personal information
• Registration and contact information such as name, address, registration date, telephone number, date of birth, e-mail address, and whether you were born inside or outside of Denmark.
We receive this information from you when you apply for membership in Lersøgrøftens Integrationsbyhaver.
The purposes for processing of personal information
We process personal information for specific purposes when we have a legal reason.
Legal reasons for processing include:
• The association's legitimate interests in processing your information
• That it is necessary to make a contract with you
• Treatment according to legal requirements
• Treatment with consent
The purposes
• Processing membership information
• The association's membership management, including membership fee collection
• Meeting the association's requirements.
• Managing your relationship with us
We only process personal data based on legitimate interests.
To the extent that we process your member information on the basis of interesseafvejningsreglen (the balance of interests rule), this processing will only be motivated by legitimate interests such as:
• Handling of your membership rights in accordance with the articles of association, etc., including in relation to the general meeting
• Fulfillment of membership obligations, including collection and payment of membership fees, etc.
• Holding social events
Consent
Most often, our processing of your personal data will be based on a legal basis other than consent. We therefore only obtain your consent when, in rare cases, it is necessary to process your personal data for the purposes described above.
If we obtain your consent, it is voluntary to give consent, and you can withdraw it at any time by notifying us.
Storage and deletion of your personal information
Your information will be deleted no later than one month after you leave the association.
Your rights
You have a number of special rights under the Personal Data Ordinance when we process personal information about you:
• The right to be informed about the processing of information
• The right to access your own personal information
• The right to correction
• The right to delete
• The right to limit treatment
• The right to data portability (provision of data in a commonly used format)
• The right to object
You can exercise your rights, including objecting to our treatment, by contacting us. You can find our contact information at the top.
For example, if you make a request to have your personal information corrected or deleted, we will investigate whether the conditions have been met, and if so, implement changes or deletion as soon as possible.
You can always lodge a complaint with a data protection authority, e.g. Datatilsynet (The Data Inspectorate).
Revision of the privacy policy
We reserve the right to make changes to this privacy policy from time to time. In the event of changes, the date at the top of the privacy policy will be changed. The privacy policy in force at any time will be available on our website. In the event of significant changes, you will be notified.